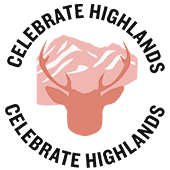 Distillery 68 Rare Release
Bake-off
$170
Sold Out
Flavour Profile:

Age:

Region:

Cask:

First-fill Spanish oak Oloroso hogsheads & Refill hogsheads

ABV:

VOL:
Notes
Distillery 68 Rare Release     
Bake-off
Highland, Southern
In celebration of the Highland Whisky Festival 2023
A heady aroma came brimming with confectionery and baked pastry vibes. Some clear impressions of pomegranate molasses drizzled on lemon sponge cake were joined by coffee crème caramel and hints of aromatic VORS oloroso. This evolved nicely to cherries, marzipan and orange liqueurs. Water brought out notes of rum fudge, ginger cake, peppermint tea and a wonderfully deep leather and tobacco combo. The neat palate opened up with hot cross buns, a deep and satisfying spiciness, booze-soaked trifle and a smörgåsbord of fig jam, cinnamon pastries and a lovely, syrupy texture evoking runny honey and fruit compotes. With water it moved more towards dark chocolate, Turkish delight and candied walnuts, with a long, warming and citrus-tinged afterglow.
Cask: First-fill Spanish oak Oloroso hogsheads & Refill hogsheads
Age: 14 years
Date distilled: February 2008
Alcohol: 53.5%
USA allocation: 246 bottles
700mL bottle format