Like fingerprints, no two casks are ever alike...
At The Scotch Malt Whisky Society we are on a passionate pursuit of the world's most exceptional casks of whisky. Our members enjoy exclusive access to whiskies hand-picked by our expert Tasting Panel, from over 140 distilleries in Scotland and beyond. Each whisky offers a unique display of flavours, aromas and taste sensations. We bottle them at cask strength and offer a new batch for members to explore monthly – you can chose your own journey or consult with an expert on our to help along the way at any time!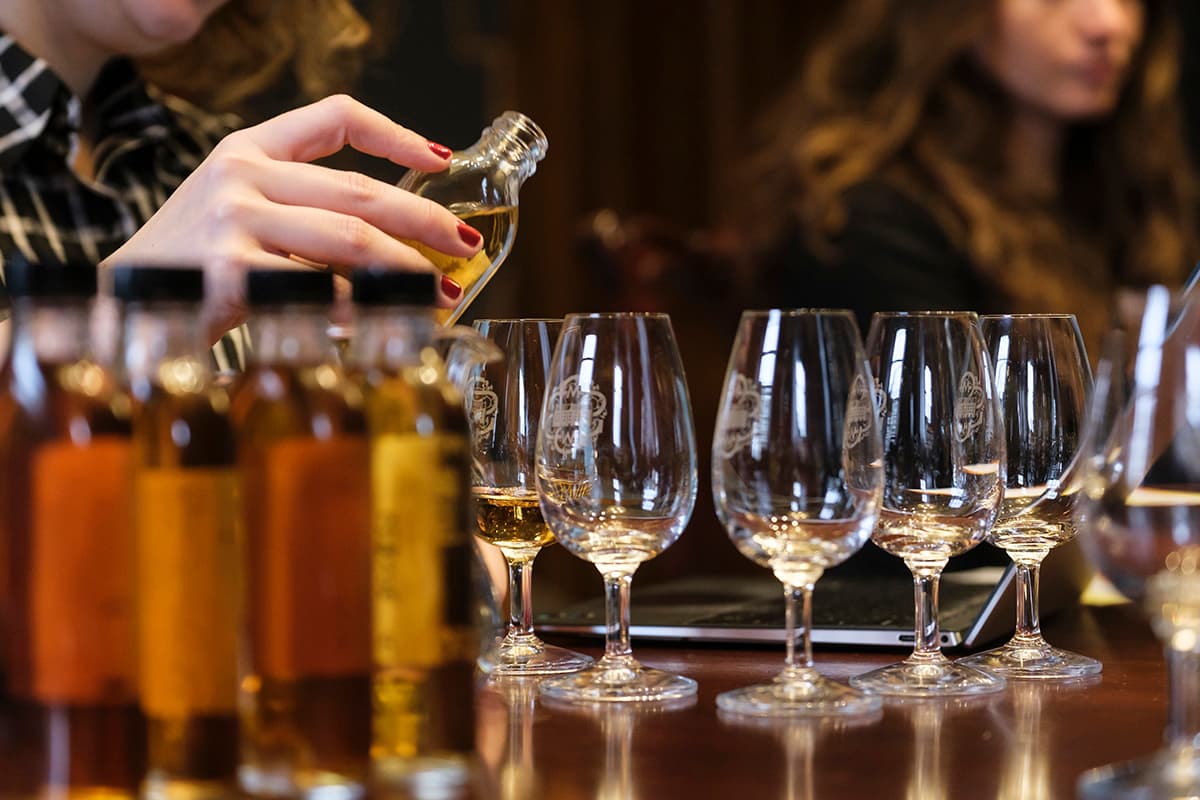 The Tasting Panel
Each of our single cask whiskies must pass the uncompromising nose test of our expert Tasting Panel – a group of independent whisky connoisseurs from all walks of life – before being deemed worthy of an iconic Society green bottle. The selection criteria are simple: quality and interest. The Tasting Panel meets weekly at one of the Society's Edinburgh Members' Rooms to judge a selection of samples, assessing the colour, nosing and tasting the whisky neat, then with a drop of water. The participants discuss each sample, decide whether it is of the required quality, and award it an overall score – but are under no obligation to pass any of the casks they have sampled. Casks that do not pass the test are rejected.
All our whiskies are undiluted, naturally colored and are not subjected to chill filtration or any other interference, so members can enjoy their dram as if it were straight from the cask. The net result is bottlings that often surprise, as well as delight, and which accurately reflect the remarkable variety in the craft of distillation, as well as the infinite complexities of wood, spirit and time, which can only be uncovered in a single cask bottling.

Understanding The Label
The bottles offered by the Scotch Malt Whisky Society are a little different, and dare we say more fun, from what you may find on the shelves of your local bottle shop. Our labels provide an in-depth look at the production details of each whisky and an additional expansion on the unique flavour from our expert Tasting Panel.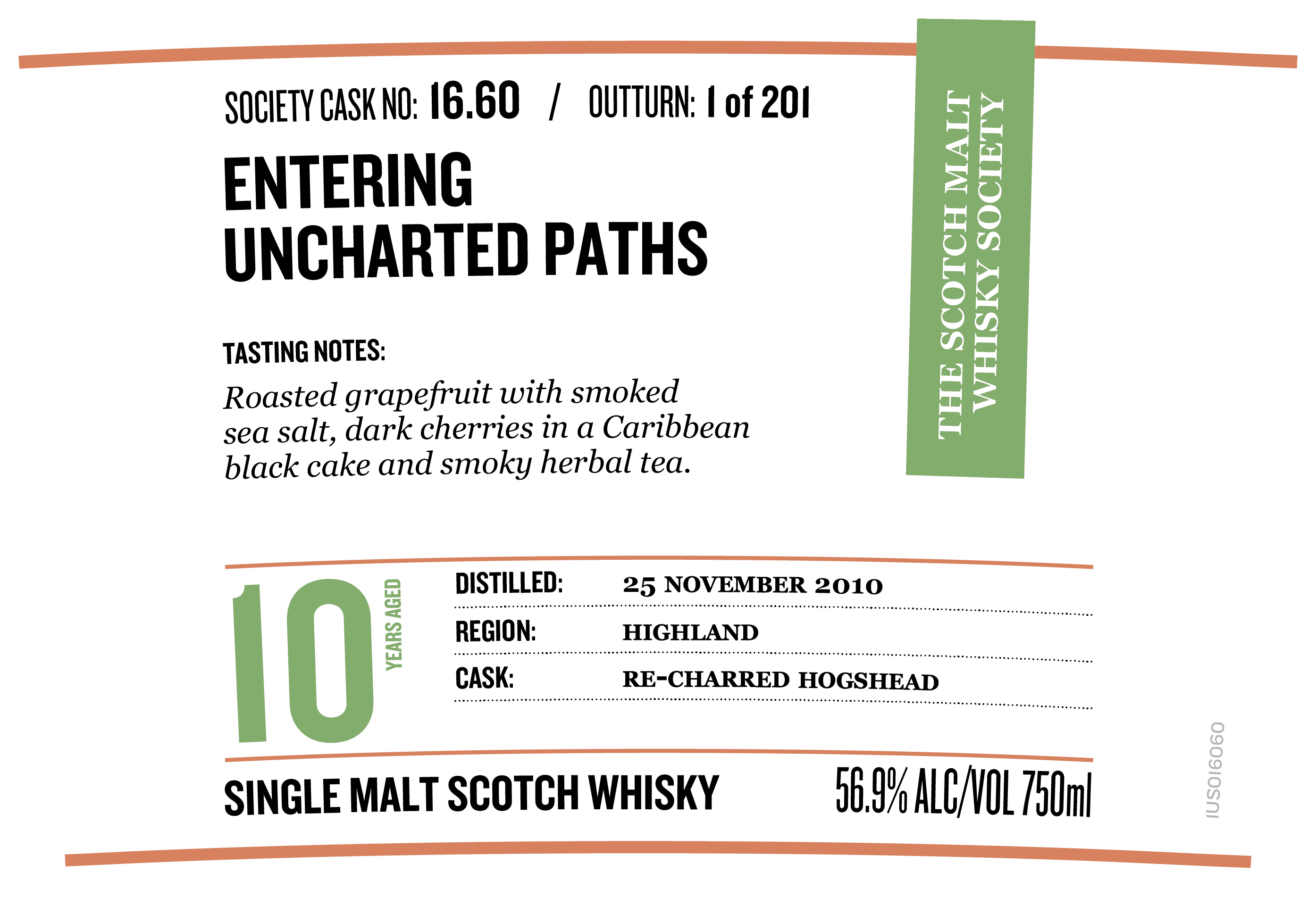 1. Code
Each bottle carries a bottling code. This first number represents the distillery the whisky is from, the second represents the number of single casks that have been bottled from that distillery.
2. Outturn
SMWS whisky is pure, undiluted, unadulterated cask-strength whisky, and each bottle is drawn directly from a single cask. Each cask only yields a few hundred bottles, indicated here – once it's gone, it's gone forever.
3. Name
Each cask is given a descriptive name which is based on its essential flavours and characteristics.
4. Tasting Note
Each bottle also carries its own unique whisky Tasting Note – an informative and enticing description which captures your imagination as you sip and explore the whisky's nature.
5. Age
This indicates the amount of years the distillate has spent in its cask. The Society only bottles whisky when it's ready, therefore the age of the whisky noted on the bottle might appear more unusual, but we assure you that your next whisky epiphany with us may challenge your preexisting ideas on this particular subject!
6. Cask Information
The wood-type, previous contents, and the number of times the cask was used can tell you a lot about what the whisky will taste like.
Flavour Profiles
Due to the nature of single-cask whisky, the region or distillery it comes from is often not the best indication of what it might taste like. The best way to enjoy the whisky is to focus on its flavour. For that reason the Society has developed 12 flavour profiles to help members navigate our monthly Outturn, and find a whisky best suited to them.