As a member of The Scotch Malt Whisky Society, you will enjoy exclusive access to our private Members' Rooms located in Edinburgh, Glasgow and London.
At each venue you will find an expansive selection of our spirits to enjoy by the dram, exceptional and award-winning dining options and the opportunity to commune with fellow enthusiasts from around the world.

Upon arrival to any of our Members Rooms, simply present the Member ID Card you received upon joining and enjoy exclusive access for yourself and up to three (3) non-member guests.

Leith, Edinburgh
The Vaults
The spiritual home of the Society, traditional and eclectic in its appearance with a magnificent selection of single cask whisky and spirits. The history of the building dates back as far as the 12th century with the current building completed in 1787. Originally a wine merchants bonded warehouse, we are continuing its affiliation to the wine and spirits industry having been our home since 1983. A trusted hostelry for our valued members and their guests, we pride ourselves on a warm welcome, spectacular drams and flavour focused menu all combining to create the community that is SMWS. You can even book a stay overnight in the Vaults apartment!
Learn More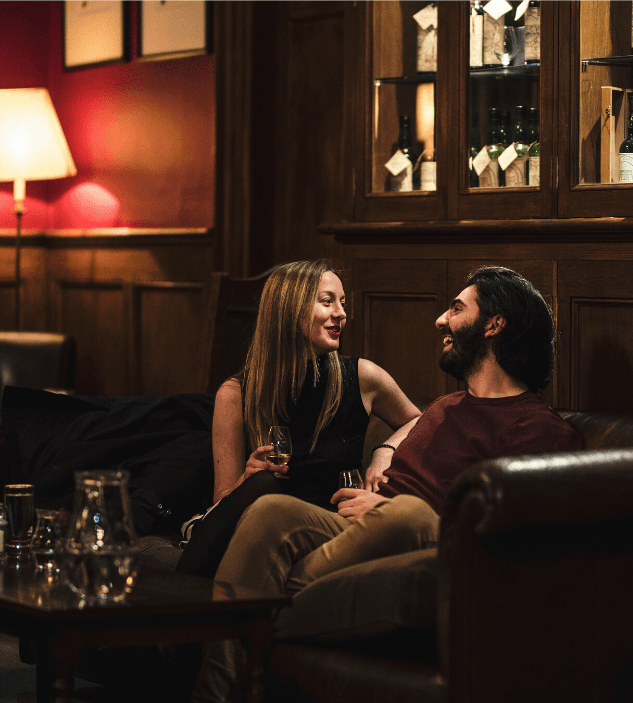 Hours
Tuesday-Thursday
11:00am - 11:00pm
Friday-Saturday
11:00am - Midnight
Info
Address
87 Giles Stree, Edinburgh EH6 6BZ