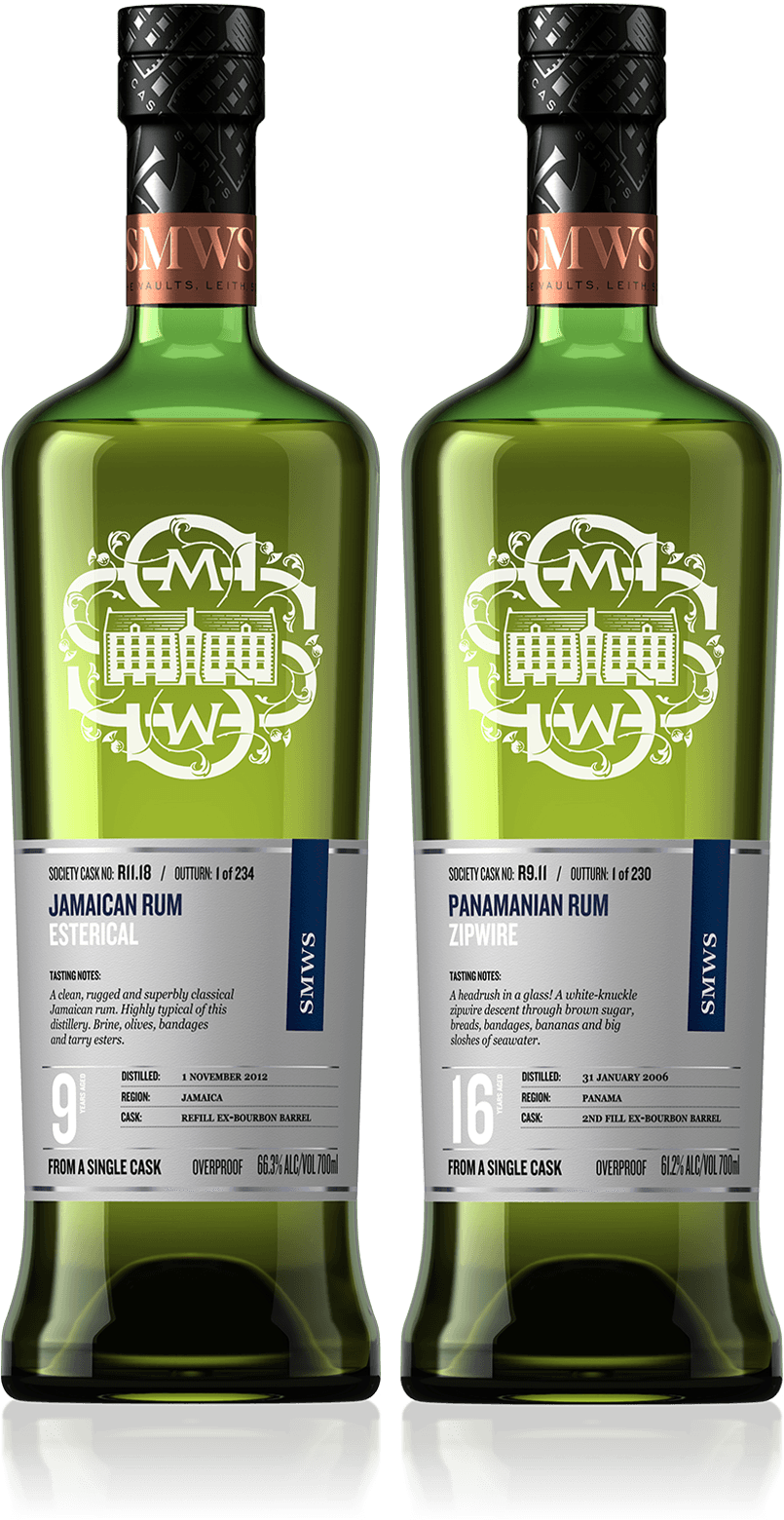 Bundle
Ron & Rum
$275
48 Left
Spirit:

Age:

Region:

Cask:

Refill Barrel, Second-fill barrel

ABV:

VOL:
Notes
In the spirit of exotic exploration, we happily present the Ron & Rum bundle for seasoned rum aficionados and curious connoisseurs to indulge in. Cask No. R9.11 Zipwire joins Cask No. R11.18 Esterical to represent the two stylistic pillars of molasses-based rum production –the Spanish style of Cask No. R9.11 and the British style of Cask No. R11.18. Spanish styled 'Ron' rums are typically column-distilled, offering lighter color and flavour, whilst British styled rums are traditionally pot-distilled, yielding darker color and richer flavour. Juxtapose the two for a Caribbean-inspired flavour escape!
If ordered spearately: Cask No. R9.11= $170; Cask No. R11.18= $135.
Cask No. R9.11 - Zipwire
Date distilled: January 2006
Cask:
Second-fill barrel
Age: 16 years
Alcohol: 61.2%
Region: Panama
700mL bottle format
Cask No. R11.18 - Esterical
Date distilled: November 2012
Cask: Refill barrel
Age: 9 years
Alcohol: 66.3%
Region: Jamaica
700mL bottle format