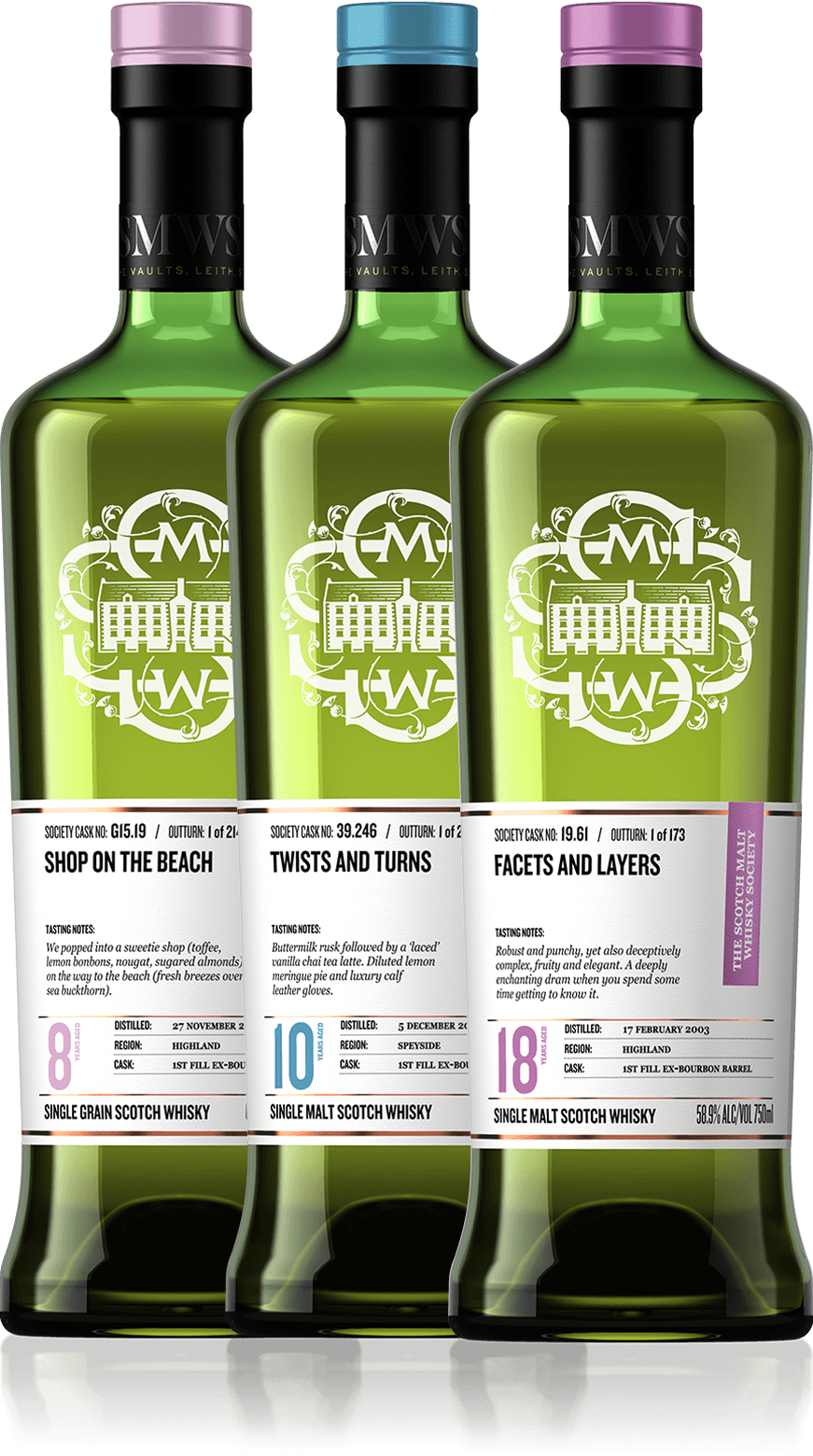 Bundle
Spookily Good Spirits
$345
Sold Out
Flavour Profile:

Young & Spritely,

Juicy Oak & Vanilla,

Sweet Fruity & Mellow

Age:

9 years, 10 years, 18 years

Region:

Highland, Speyside, Highland

Cask:

ABV:

VOL:
Notes
Our Spookily Good Spirits bundle boasts a trio of first-fill ex-bourbon casks with decidedly unique expressions. Cask No. G15.19 Shop on the beach is much more than your typical grain whisky. This is 100% malted barley sent through a continuous still, yielding fresh seaside aromas, citrus notes and pleasing spices - a 'young & spritely' start to your Halloween tasting. Next, we discover a rather bold variation from an otherwise more delicate style. Cask No. 39.246 Twists and turns bursts onto the scene with chocolate, vanilla and new leather indicative of an active cask. Ripe stone fruits, cream pies and more luxurious leather complete an utterly delicious 'juicy, oak & vanilla' expression from a member favourite distillery. Last, we delve into the complexities extensive age affords in Cask No. 19.61 Facets and layers. This 18-year-old beauty offers all the classic notions of a fine Highland malt – well-textured with a panoply of confections and spices to unearth in a stunning delivery. What a 'sweet, fruity & mellow' finale!
If ordered separately: Cask No. G15.19= $95; Cask No. 39.246= $115; Cask No. 19.61= $190. 

Cask No. G15.19 - Shop on the beach
Date distilled: November 2013
Cask: First-fill barrel
Age: 8 years
Alcohol: 63.2%
Region: Highland Southern
700mL bottle format
Cask No. 39.246 - Twists and turns 
Date distilled: December 2011
Cask: First-fill barrel
Age: 10 years
Alcohol: 61.5%
Region: Speyside Lossie
700mL bottle format



Cask No. 19.61 - Facets and layers
Date distilled: February 2003
Cask: First-fill barrel
Age: 18 years
Alcohol: 59.0%
Region: Highland Eastern