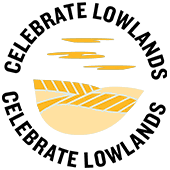 Distillery G16 Rare Release
Thunderstorm in a beehive
$100
1 Left
Flavour Profile:

Age:

Region:

Cask:

First-fill barrels, char #4 with toasted heads

ABV:

VOL:
Notes
Distillery G16 Rare Release  
Thunderstorm in a beehive
Lowland
In celebration of Lowland Whisky 2023
A rich aroma of rum-soaked raisins, Turkish delight, cinnamon bagels and glacé cherries welcomed the Panel, bolstered by charred peaches, caramel popcorn and honey-roasted nuts. After the inviting nose, the taste neat came as quite a surprise – a spicy hit of chilli flakes followed by dry/bitter cask char. There was sweetness behind that attack, but it was difficult to get to the vanilla concentrate, fudge and toffee bonbons. Following reduction, we felt that someone had burned an exotic antique tea chest before rum-infused desserts took centre stage on the palate, including warm banana split in a rum sauce, a classic French rum baba ... and how about a dark 'n' stormy crème brûlée?
Cask: First-fill barrels, char #4 with toasted heads
Age: 6 years
Date distilled: April 2016
Alcohol: 50.0%
USA allocation: 258 bottles
700mL bottle format