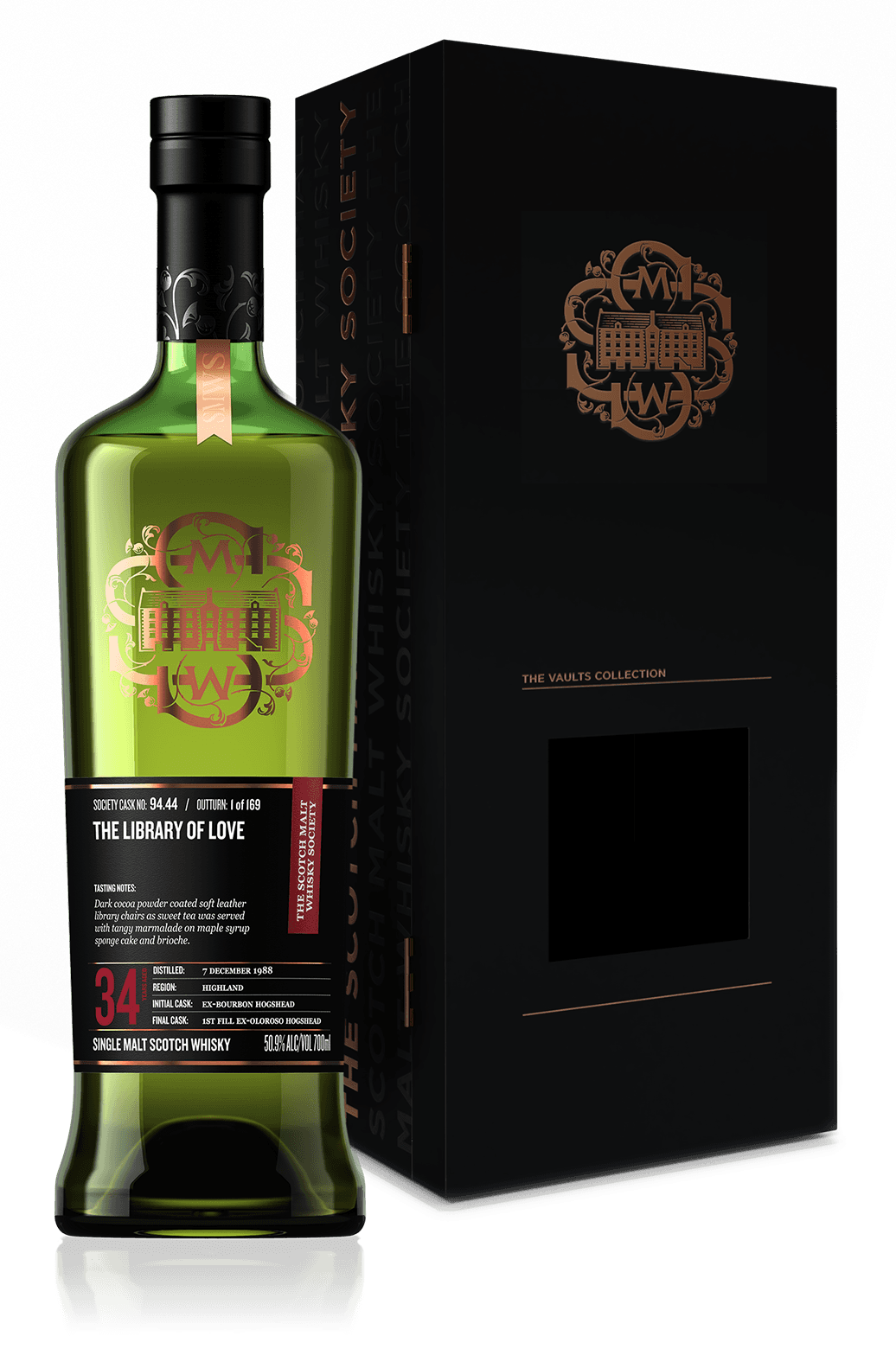 Cask No. 94.44
The library of love
$895
17 Left
Flavour Profile:

Age:

Region:

Cask:

First-fill American oak Oloroso hogshead

ABV:

VOL:
Notes
A thick layer of dark cocoa powder coated the soft buttoned leather of old library armchairs while the air was sweet with the scent of clotted cream fudge and juicy plums. Leather merged into heather, honey and raisins while from the kitchen came wafts of rich venison casserole. The tobacco pipe-smoking baker had arrived with a dash of water, bringing a delivery of brioche, maple syrup sponge cake and warm bramley apple pie. Perfect timing we thought, as we served sweet black tea with tangy marmalade on sliced sultana cake and ginger biscuits. After spending 31 years in an ex-bourbon hogshead this was transferred to a first fill American oak oloroso hogshead.
USA allocation: 30 bottles 
About The Vaults Collection:
The Vaults Collection is a selection of the finest and rarest single cask, single malt whisky, set aside from The Scotch Malt Whisky Society's most remarkable stocks over the years. They have been released from the depths of our treasure trove of casks, after decades of slow maturation and careful nurturing. The Vaults Collection represents the whisky lover's dream: A chance to journey back into whisky history, including the opportunity to experience styles or distilleries that no longer exist. The Collection takes its name from the Society's historical home at The Vaultsin Leith, Scotland's oldest commercial building in continuous use whose connection with the drinks world dates back to the 12th century. Each bottle has a specially designed label and is offered in a beautiful wooden box.