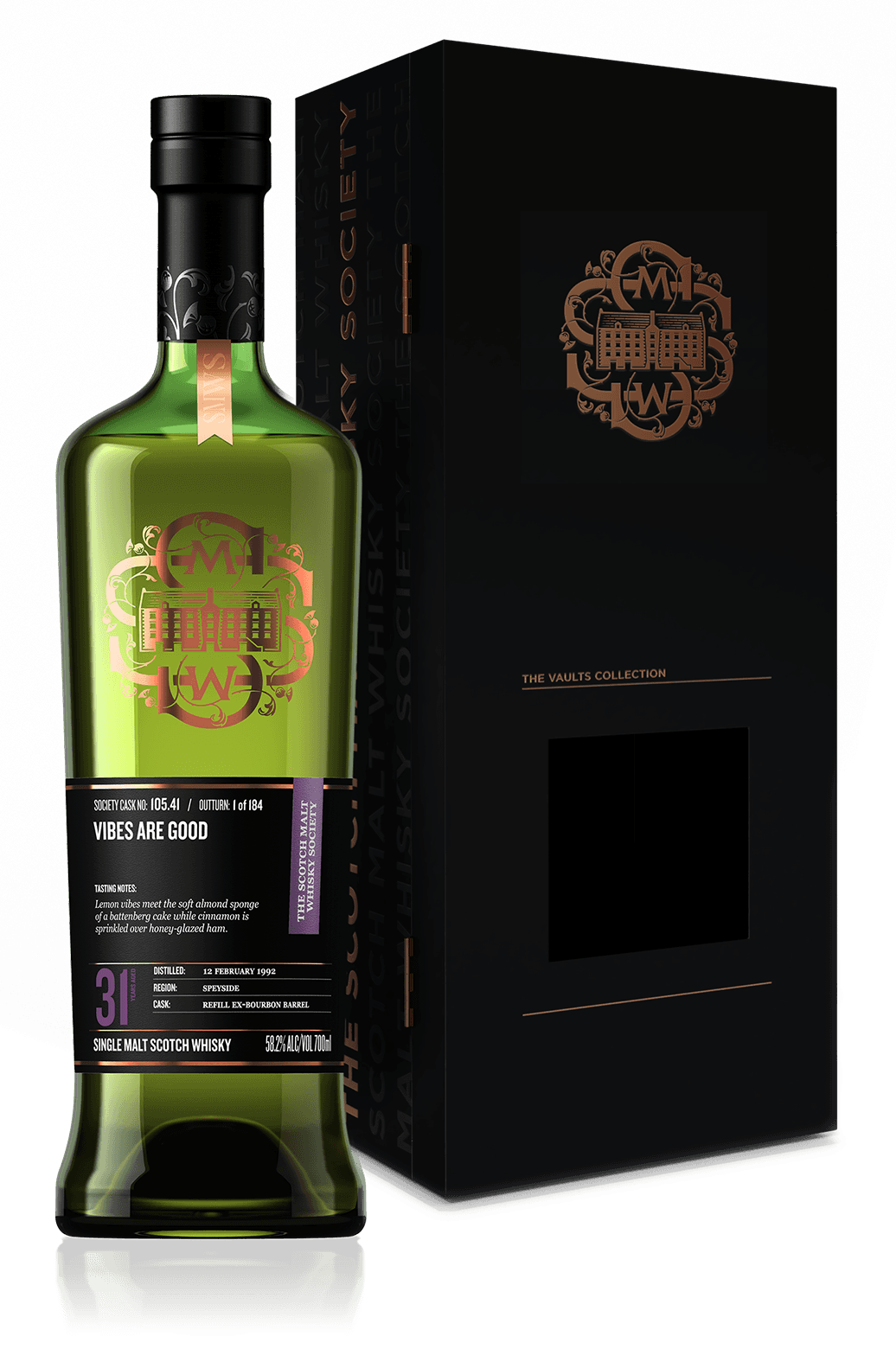 Cask No. 105.41
Vibes are good
$695
2 Left
Flavour Profile:

Age:

Region:

Cask:

ABV:

VOL:
Notes
The Vaults Collection
Cask No. 105.41
Vibes are good
Speyside, Lossie

Exquisite soft fruits first appeared, as slices of waxy apple and honeydew melon sprinkled with cinnamon dust were then joined by honey stirred into melted butter. On the tongue, a gentle glow of chilli spice became wrapped by vanilla and glazed ham before luscious lemon flavours morphed into fizzy citrus sweets with a delightfully crumbly texture. After a drop of water the lemon turned to camphor and lime as toasted oak emerged alongside marzipan in a pink and yellow battenberg cake. Almonds surfaced as amaretti biscuits on the palate, served beside lemon shortbread, banana crisps and bourbon whiskey infused with coriander seeds.
Cask: Refill barrel
Age: 31 years
Date distilled: February 1992
Alcohol: 58.2%
USA allocation: 36 bottles
700mL bottle format

About The Vaults Collection:
The Vaults Collection is a selection of the finest and rarest single cask, single malt whisky, set aside from The Scotch Malt Whisky Society's most remarkable stocks over the years. They have been released from the depths of our treasure trove of casks, after decades of slow maturation and careful nurturing. The Vaults Collection represents the whisky lover's dream: A chance to journey back into whisky history, including the opportunity to experience styles or distilleries that no longer exist. The Collection takes its name from the Society's historical home at The Vaults in Leith, Scotland's oldest commercial building in continuous use whose connection with the drinks world dates back to the 12th century. Each bottle has a specially designed label and is offered in a beautiful wooden box.