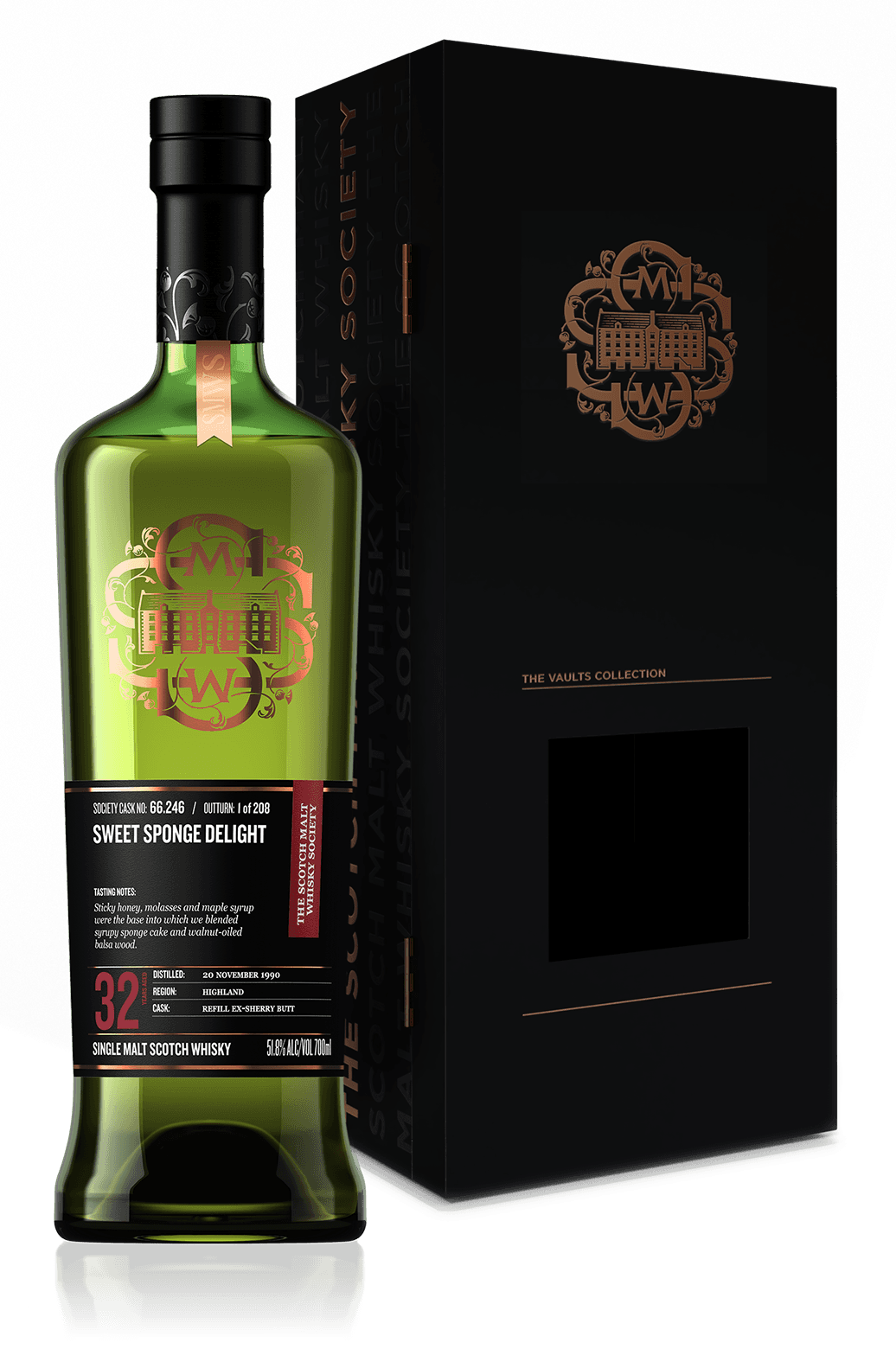 Cask No. 66.246
Sweet sponge delight
$675
3 Left
Flavour Profile:

Age:

Region:

Cask:

ABV:

VOL:
Notes
Sticky heather honey and sauternes dessert wine were the base into which we blended tobacco leaves, sandalwood shavings and a trickle of pine sap. Lush textures coated the senses with walnut oil, treacle and the thick fig gloop that is Pedro Ximénez sherry mixed with oak ash in an old coal scuttle. Adding just a drop of water unleashed a torrent of syrupy sponge cake and molasses that poured into dark Irish coffee, closely followed by candied ginger and smoked vanilla pods. Fruit and wood now combined as juicy mangoes were crushed to a pulp beneath the teak-oiled wood of a willow cricket bat with a soft-to-the-touch chamois leather handle.
USA allocation: 48 bottles
About The Vaults Collection:

The Vaults Collection is a selection of the finest and rarest single cask, single malt whisky, set aside from The Scotch Malt Whisky Society's most remarkable stocks over the years. They have been released from the depths of our treasure trove of casks, after decades of slow maturation and careful nurturing. The Vaults Collection represents the whisky lover's dream: A chance to journey back into whisky history, including the opportunity to experience styles or distilleries that no longer exist. The Collection takes its name from the Society's historical home at The Vaults in Leith, Scotland's oldest commercial building in continuous use whose connection with the drinks world dates back to the 12th century. Each bottle has a specially designed label and is offered in a beautiful wooden box.