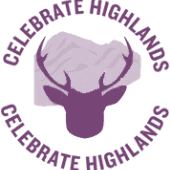 Cask No. 35.264
Midnight marmalade
$595
Sold Out
Flavour Profile:

Age:

Region:

Cask:

First-fill Oloroso hogshead
Notes
The Vaults Collection
Cask No. 35.264
Midnight marmalade
Speyside, Lossie
GOLD MEDAL WINNER - 2021 San Francisco World Spirits Competition 
It was a dark night and in the moonlight shadows lurked hazelnuts, walnuts and burnt orange skin. Soy sauce merged with maple syrup and oozed over the remains of bruised apples, smoked ham and linseed oil. Chewy flavours prowled around dark malted rye bread covered with marmalade, nutmeg and molasses before hot cross buns fell victim to banana flambé. The careful addition of water delivered a sophisticated selection of sweet pipe tobacco, golden syrup and buttered fruit scones supporting marzipan, soft leather and spearmint spice. Finally came a wicked amalgamation of sultanas and ginger cake before tea leaves and sandalwood left a lasting impression. After spending 31 years in an ex-bourbon hogshead this was transferred to a first-fill oloroso hogshead for the remainder of its maturation.
Cask: First-fill Oloroso hogshead
Age: 33 years
Date distilled: June 1986
Alcohol: 46.1%
USA allocation: 84 bottles
About Cask 35.264 Midnight marmalade:

Cask 35.264 Midnight marmalade exemplifies a perfectly-aged cask that sees extraordinary benefit from additional maturation. This thirty-three-year-old single malt is the oldest we will release in 2021! garnered tremendous orchard fruit, butter and vanilla from thirty-one years in an ex-bourbon hogshead, yielding complexity, texture and integration. The next two years of maturation in a first-fill Oloroso hogshead enriched the profile to include deep and seductive nuances that deliciously elevate the overall taste experience to unparalleled heights.
About The Vaults Collection:
The Vaults Collection is a selection of the finest and rarest single cask, single malt whisky, set aside from The Scotch Malt Whisky Society's most remarkable stocks over the years. They have been released from the depths of our treasure trove of casks, after decades of slow maturation and careful nurturing. The Vaults Collection represents the whisky lover's dream: A chance to journey back into whisky history, including the opportunity to experience styles or distilleries that no longer exist. The Collection takes its name from the Society's historical home at The Vaults in Leith, Scotland's oldest commercial building in continuous use whose connection with the drinks world dates back to the 12th century. Each bottle has a specially designed label and is offered in a beautiful wooden box.