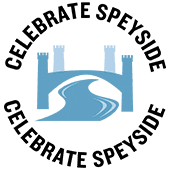 Cask No. 108.68
Frolics in the rose garden
$145
Sold Out
Flavour Profile:

Age:

Region:

Cask:

ABV:

VOL:
Notes
Cask No. 108.68                        
Frolics in the rose garden
In celebration of Spirit of Speyside Festival 2023
Speyside, Spey
The bright, summer-time nose had us applying sun tan lotion and enjoying fruity chews, rhubarb rock and mango-flavoured ice lollies in a rose garden. The palate was a tropical fruit extravaganza – banana chips, guava, kiwi, vanilla ice cream with monkey blood (raspberry sauce) and loaf sugar wrapped in hessian; mouth-wateringly juicy with a hint of ginger in the aftertaste. The reduced nose was still fruity (lime marmalade, pears, raspberries, fig rolls) and sweet (honey) but also developed some nettles and shrubberies (a tad earthier). The palate now delivered a party atmosphere of banana split and knickerbocker glory indulgence, with iced gingerbread to finish.
Cask: First-fill barrel
Age: 14 years
Date distilled: October 2008
Alcohol: 58.3%
USA allocation: 162 bottles
700mL bottle format