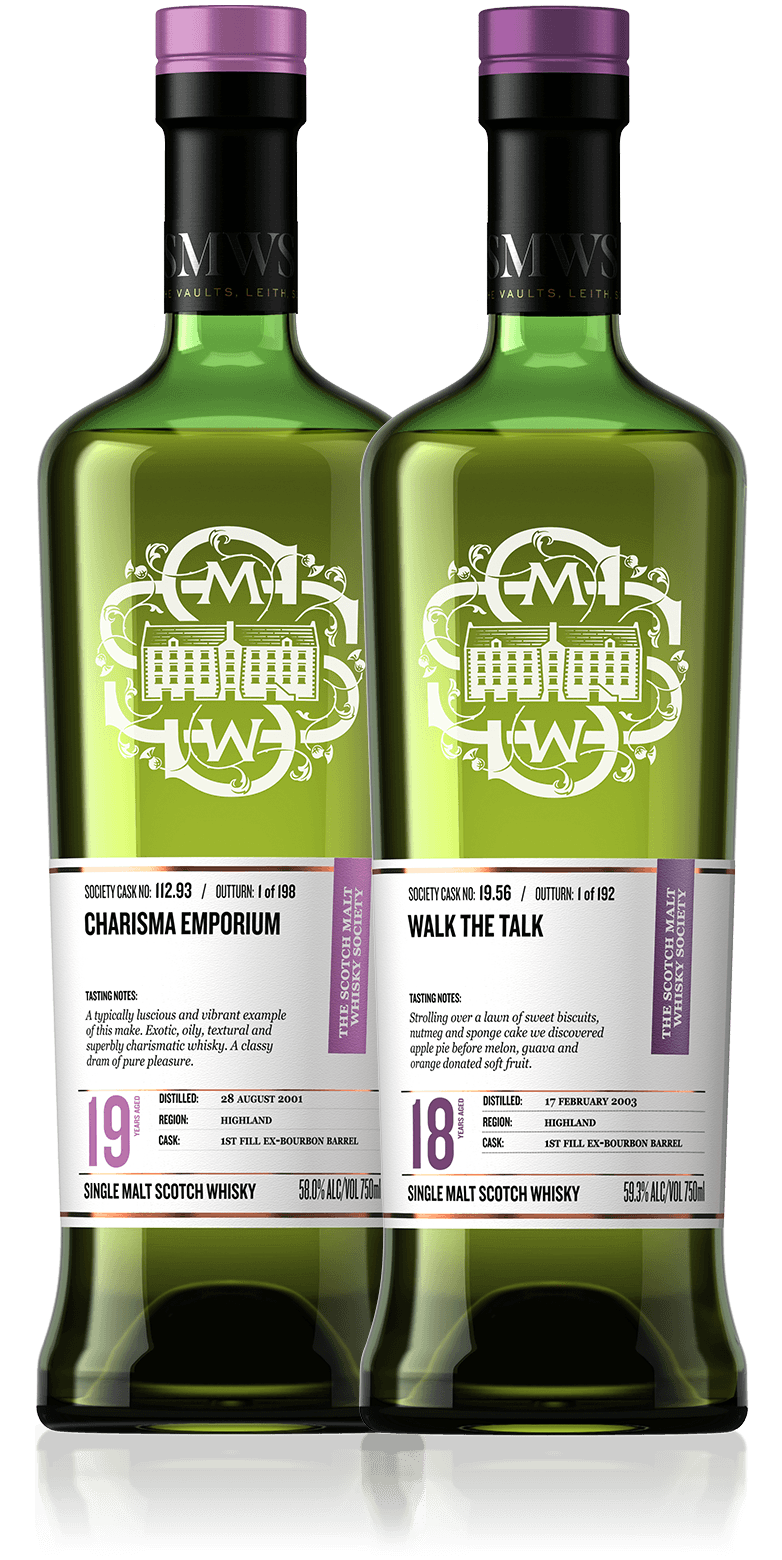 Bundle
Exquisite Elegance
$345
Sold Out
Flavour Profile:

Spicy & Sweet,

Sweet Fruity & Mellow

Age:

Region:

Cask:

ABV:

VOL:
Notes
Exquisite Elegance features two distinctive malts from the Highlands that offer supreme character and complexity! Cask No. 112.93 Charisma emporium bursts with malty freshness and floral nuances as tropical fruits and buttery vanilla caress the palate. Cask No. 19.56 Walk the Talk delivers copious amounts of hot apple pie, bananas flambé and citrus fruits along with toasty oak and baking spices. A delightful duo to impress the senses!
If ordered separately: Cask No. 112.93= $200; Cask No. 19.56= $185.
Cask No. 112.93 - Charisma emporium
Date distilled: August 2001
Cask: First-fill barrel
Age: 19 years
Alcohol: 58.0%
Region: Highland Southern
Cask No. 19.56 - Walk the talk
Date distilled: February 2003
Cask: First-fill barrel
Age: 18 years
Alcohol: 59.3%
Region: Highland Eastern