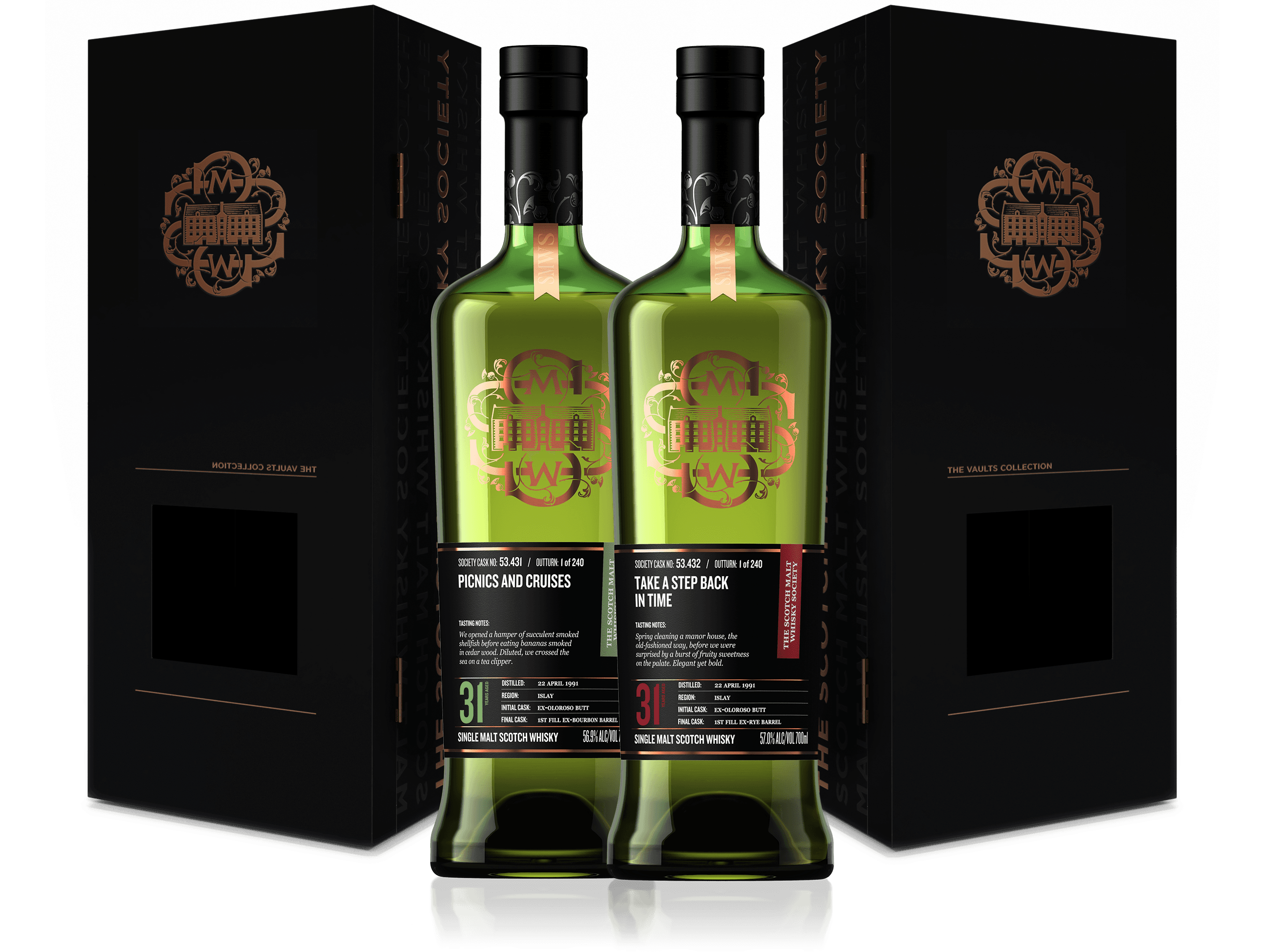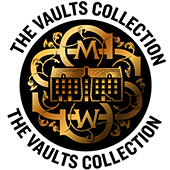 Bundle
Epic Islay Adventure
$1,395
Sold Out
Flavour Profile:

Age:

Region:

Cask:

First-fill barrel, First-fill Rye barrel

ABV:

VOL:
Notes
Take an epic Islay adventure! In 2018, the Society's Head of Whisky Creation Euan Campbell identified an exceptional cask from Distillery #53 that had been aged in an ex-Oloroso butt for 27 years and then split contents into two different barrels for the next 4 years – one first-fill ex-Bourbon barrel and the other a first-fill ex-Rye barrel. Whilst many casks start in ex-bourbon and finish in ex-sherry wood, the opposite approach here has yielded an utterly dashing duo of smoky complexity and sweet nuance. Cask No. 53.431 Picnics and cruises offers up decadent smoke, exotic oak and luscious fruit character for a fully peated profile to savour. Cask No. 53.432 Take a step back in time shifts toward more ashen character brimming with old leather, beeswax and elegant cigar smoke. Flavours are perfectly in balance as the boldness of the Rye barrel sprinkles just the right measure of intensity on the palate. Two stunning casks created for cheerful juxtaposition among Society Islay lovers and their closest tasting companions!
If ordered separately: Cask No. 53.431= $795; Cask No. 53.432= $795.
Vaults Collection Cask No. 53.431 - Picnics and cruises 
Date distilled: April 1991
Cask: First-fill barrel
Age: 31 years
Alcohol: 56.9%
Region: Islay
Vaults Collection Cask No. 53.432 - Take a step back in time
Date distilled: April 1991
Cask: First-fill Rye barrel
Age: 31 years
Alcohol: 57.0%
Region: Islay
700mL bottle formats