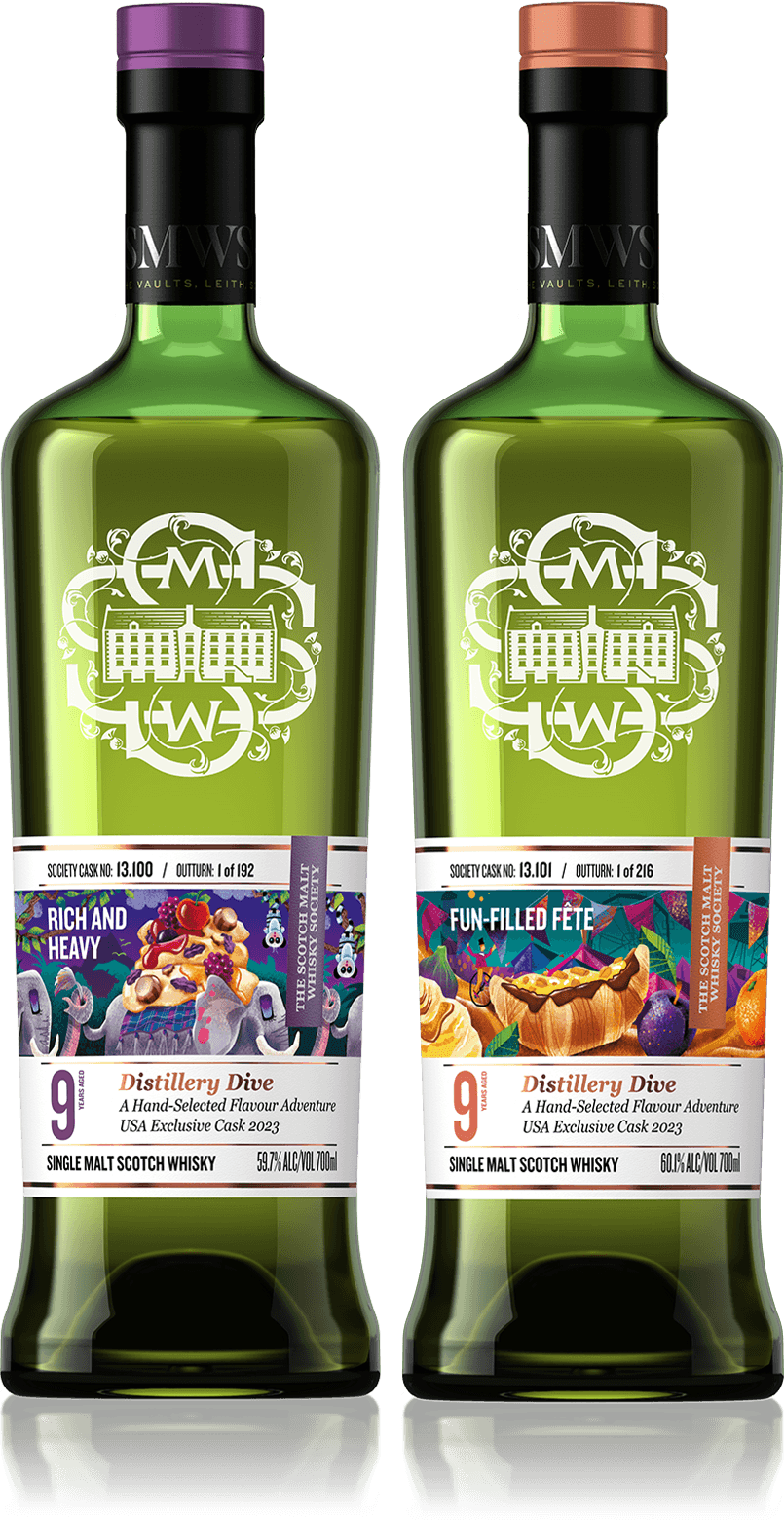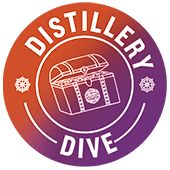 Bundle
Distillery Dive #13: Sherry Showdown
$250
Sold Out
Flavour Profile:

Age:

Region:

Cask:

First-fill Spanish oak Oloroso hogshead, First-fill Spanish oak Pedro Ximenez hogshead

ABV:

VOL:
Notes
Oloroso versus Pedro Ximenez! Our Distillery Dive series returns for a sherry showdown from one of the most important distilleries in the Highlands! Distillery #13 is known for its beautifully sherried expressions and has become one of the fastest-selling single malts in the world. Today, we look at two US exclusive single casks from this Highland icon and juxtapose Oloroso and Pedro Ximenez sherry maturations, a hand-selected flavour adventure just for you!
In 2018, SMWS Head of Spirit Creation Euan Campbell identified two casks from Distillery #13 that had been distilled from the same spirit run (on the same day) and aged in ex-bourbon barrels. After 5 years, the contents of each cask were transferred into different sherry casks for 4 years of additional maturation. The result is a decadent dichotomy of cask character imparted on a newmake spirit made for sherry influence. Cask No. 13.100 Rich and heavy was matured in a first-fill Spanish oak Oloroso hogshead, endowing the malt with toffee, butterscotch, hazelnut and coffee notes. The oak makes its presence known with bold spices and silky tannin to provide just enough structure to the ensuing fruits and confections for impeccable balance from a 9-year-old malt. Cask No. 13.101 Fun-filled fête was matured in a first-fill Spanish oak Pedro Ximenez hogshead, boasting ripe fig, chocolate and clove notes before shifting to earthier notes of leather, roasted meats and fine cigars. A beautifully orchestrated delivery of the sweet and savoury speaks to complexity well beyond its years! Slàinte!
Cask No. 13.100 - Rich and heavy
Date distilled: April 2013
Cask:
First-fill Spanish oak Oloroso hogshead
Age: 9 
years
Alcohol: 59.7%
Region: Highland Northern
700mL bottle format
Cask No. 13.101 - Fun-filled fête
Date distilled: 
April 2013
Cask:
First-fill Spanish oak Pedro Ximenez hogshead
Age: 9 
years
Alcohol: 60.1%
Region: 
Highland Northern
700mL bottle format