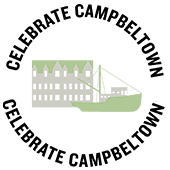 Distillery 93 Rare Release
Lock, stock and two smoking funnel
$120
3 Left
Flavour Profile:

Age:

Region:

Cask:

ABV:

VOL:
Notes
Distillery 93 Rare Release  
Lock, stock and two smoking funnels
Campbeltown 
In Celebration of Campbeltown Malts Festival 2023
There was something fishy about these characters, as they arrived with heavy-hitting heather and honey, leaving a collision of teriyaki, peanuts and lapsang souchong tea in their wake. The rev of powerful engines blasted thick engine oil over prawns in butter while they made a quick getaway in the sweet medicinal aromas of a stolen tugboat ambulance. With a few drops of water the mobster lobster arrived, chewing on salted toffee and flexing his mussels with shallots in a cream sauce. A loaded banana went off, scattering oranges, melons and lemons. As clouds of smoke from smouldering thyme cleared, the lobster found himself trapped in trifle, facing a stretch of time in brine behind chocolate bars.
Cask: First-fill barrels
Age: 8 years
Date distilled: September 2014
Alcohol: 60.2%
USA allocation: 252 bottles
700mL bottle format