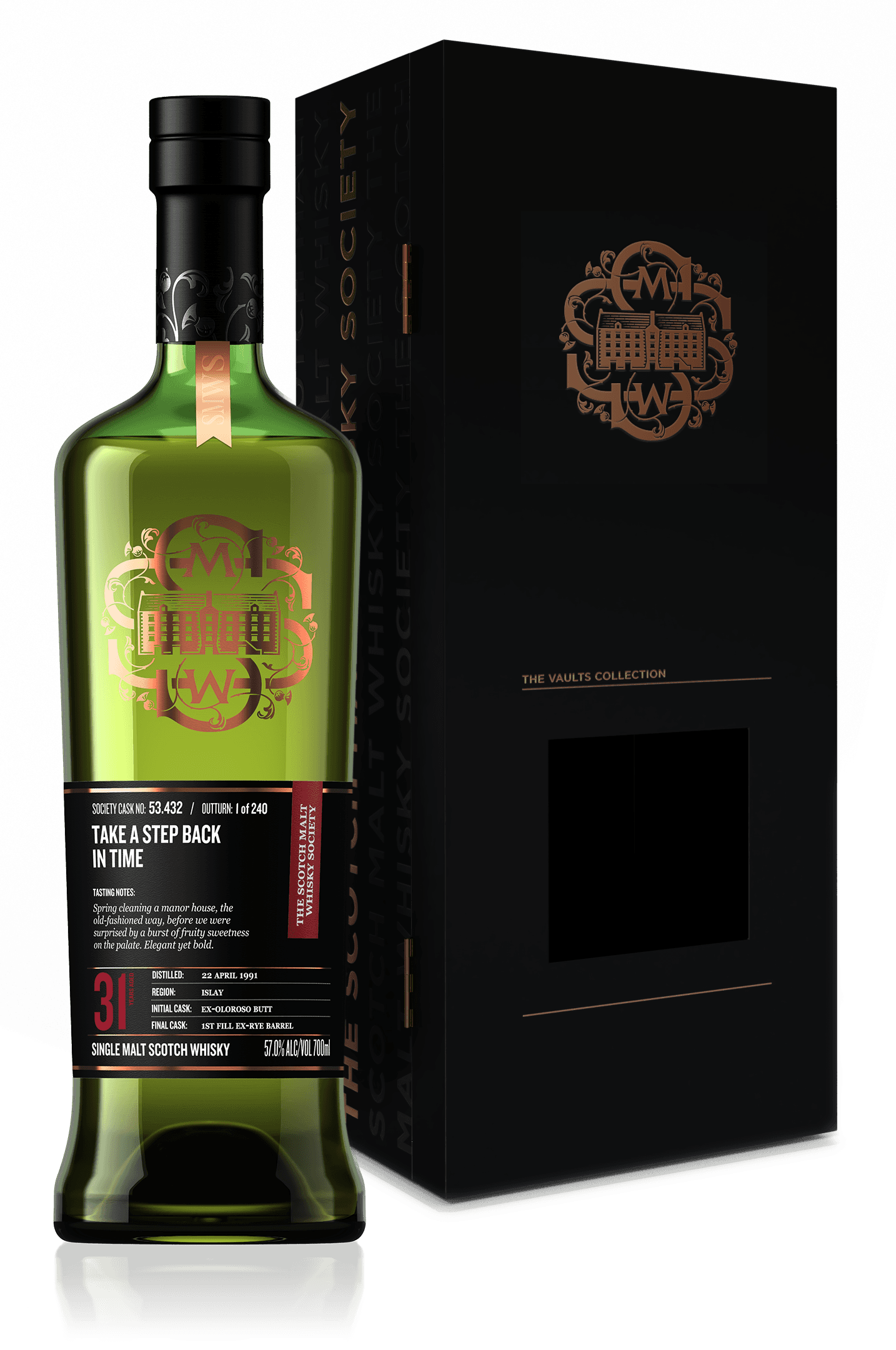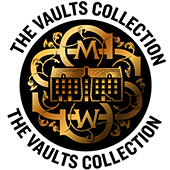 Cask No. 53.432
Take a step back in time
$795
Sold Out
Flavour Profile:

Age:

Region:

Cask:

ABV:

VOL:
Notes
The Vaults Collection 
Cask No. 53.432
Take a step back in time
Islay
We imagined spring cleaning a manor house the old-fashioned way. We rejuvenated the waxed timber floor with a mixture of beeswax and turpentine, using soft chamois leathers, and sprinkled the carpet with damp tea leaves before sweeping. On the palate, it was bursting with fruity sweetness before a salty, lightly ashy aftertaste. Following reduction the age was much more apparent, with centuries of cigar smoke in carpets and curtains, plus an elusive rancio note appeared at times. The taste was an absolute delight – elegant yet bold. At 27 years of age, we split the content of one sherry butt into two barrels. In addition to this first fill ex-rye barrel we also filled an ex-bourbon barrel to create an intriguing duo of releases.
Cask: First-fill Rye barrel
Age: 31 years
Date distilled: April 1991
Alcohol: 57.0%
USA allocation: 48 bottles
700mL bottle format
About The Vaults Collection:
The Vaults Collection is a selection of the finest and rarest single cask, single malt whisky, set aside from The Scotch Malt Whisky Society's most remarkable stocks over the years. They have been released from the depths of our treasure trove of casks, after decades of slow maturation and careful nurturing. The Vaults Collection represents the whisky lover's dream: A chance to journey back into whisky history, including the opportunity to experience styles or distilleries that no longer exist. The Collection takes its name from the Society's historical home at The Vaults in Leith, Scotland's oldest commercial building in continuous use whose connection with the drinks world dates back to the 12th century. Each bottle has a specially designed label and is offered in a beautiful wooden box.