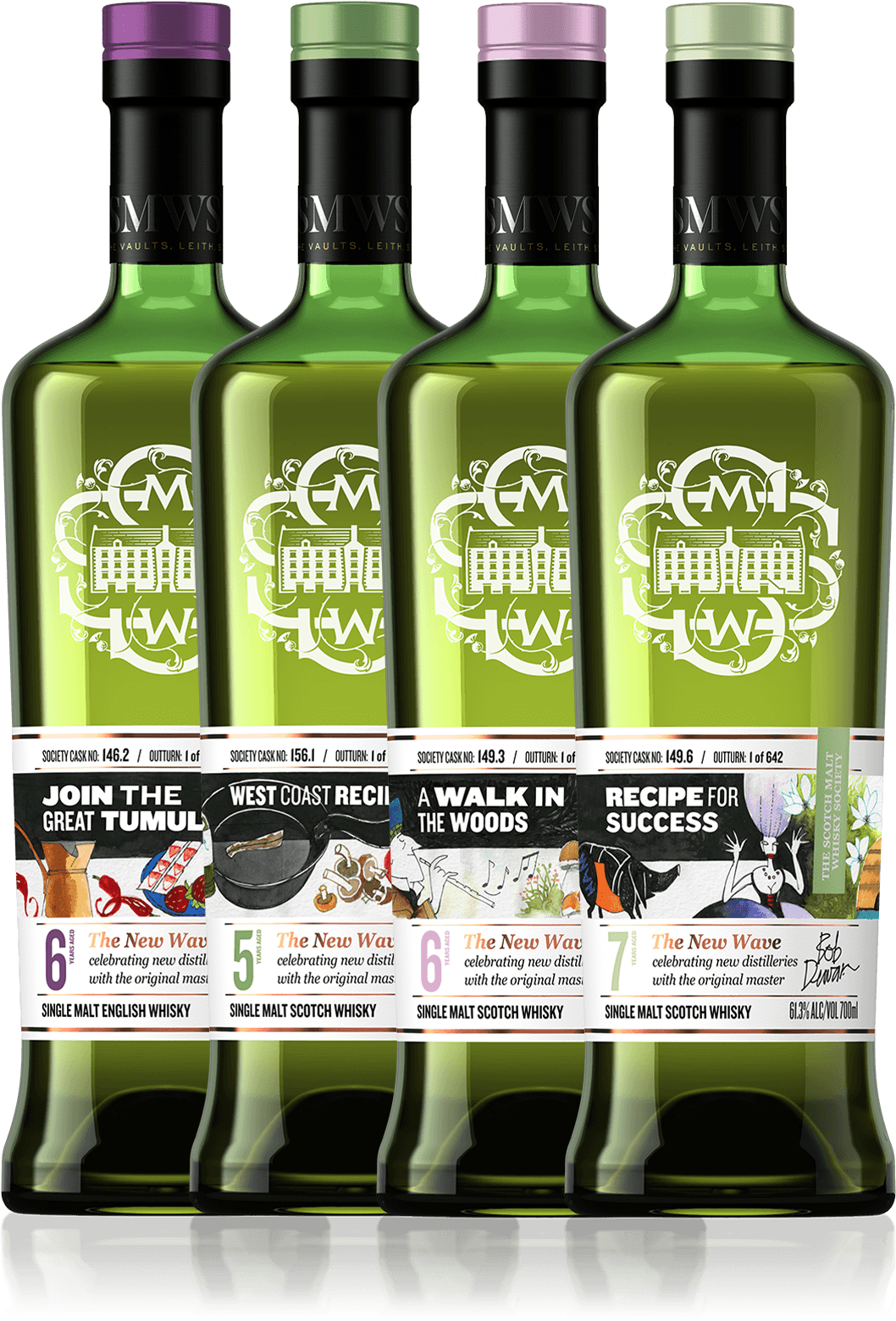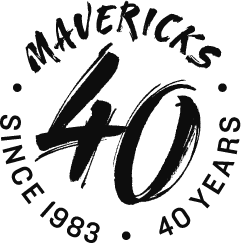 Bundle
Ultimate New Wave Whisky
$525
2 Left
Flavour Profile:

Young & Spritely,

Lightly Peated,

Peated,

Spicy & Sweet

Age:

6 years, 5 years, 6 years, 7 years

Region:

England, Lowland, Highland, Highland

Cask:

First-fill barrique STR, Second-fill barrel, First-fill American oak Pedro Ximenez butt, First-fill American oak Oloroso butt

ABV:

62.2%, 61.1%, 64.4%, 61.3%

VOL:

700mL, 700mL, 700mL, 700mL
Notes
In celebration of our 40th Anniversary, New Wave Wonders the ultimate quartet of "diamond-in-the-rough" drams. These selections represent the new wave of distillers who will continue to shape our whisky landscape. A must for any visionary Society member!
Cask No. 146.2 Join the great tumult is a voluptuous dram boasting serious flavour! The shaved, toasted and re-charred barrique used provides depth of aromas and flavours to the spirit over a short amount of time. The result of six years in this highly active cask is a bold whisky with complexity beyond its years and a delivery that punches well above its weight class! A bold 50ppm phenols puts Cask No. 156.1 West coast recipe ahead of most Islay whiskies in the peat department. It boasts salinity and maritime elements that draw our senses to the coast as sweet and decadent notes reminiscent of well-textured Speyside and Highland malts matured in fresh ex-bourbon wood pull us to the mainland once more. This is complex, cosmopolitan whisky that is worthy of a place in your collection! Distillery 149's expressions - one peated & one unpeated - are both distilled using barley from the owner's estate. The superb whisky on offer here represents each style produced. Cask No. 149.3 A walk in the woods was aged full term in a 1st fill PX butt displaying equal measures of earth, chocolate and vanilla before kicking the sherry into high gear with ginger spice, raisins and clove-spiked orange appeal. Its peated companion Cask No. 149.6 Recipe for success boasts a mouth-coating richness of smoky meats, maple syrup and citrus accents. Full term in a 1st fill Oloroso butt pair perfectly with the highland peat. A beautifully tasty mouthful with complexities that oscillate between sweet and savoury in a most charming fashion.
Slàinte!
If ordered separately: Cask No. 146.2= $145; Cask No. 156.1= $140; Cask No. 149.3= $140; Cask No. 149.6= $155.

Cask No. 146.2 - Join the great tumult 
Date distilled: February 2016
Cask: First-fill barrique, shaved/toasted/re-charred
Age: 6 years
Alcohol: 62.2%
Region: England
700mL bottle format
Cask No. 156.1 - West coast recipe 
Date distilled: October 2017
Cask: Second-fill barrel
Age: 5 years
Alcohol: 61.1%
Region: Lowland
700mL bottle format



Cask No. 149.3 - A walk in the woods 
Date distilled: March 2016
Cask: First-fill American oak Pedro Ximenez butt
Age: 6 years
Alcohol: 64.4%
Region: Highland Western
700mL bottle format



Cask No. 149.6 - Recipe for success
Date distilled: September 2015
Cask: First-fill American oak Oloroso butt
Age: 7 years
Alcohol: 61.3%
Region: Highland Western
700mL bottle format