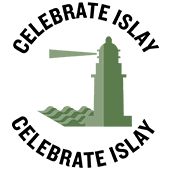 Distillery 53 Rare Release
Floral petrichor
$180
211 Left
Flavour Profile:

Age:

Region:

Cask:

First-fill American oak Pedro Ximenez hogsheads & Refill hogsheads

ABV:

VOL:
Notes
Distillery 53 Rare Release        
Floral petrichor
Islay
In celebration of the Islay Whisky Festival 2023
We imagined cooking sesame peanut noodles with umami paste on an old steam tugboat with boiler smoke, engine oils, tar and mechanical rags next to aromas of camphor and creosote. On the palate smoke galore – imagine a peat smoked green olive tapenade made with olives, anchovies, garlic, parsley, olive oil, capers and lemon zest – add some Maggi liquid seasoning and wasabi – you get the picture! Following reduction, the scent was that of dry cured streaky bacon, apples baked with raisins and cinnamon as we made ourselves a Pu-erh tea. The taste now salty, sweet and smoky as well as oily, thick and tarry – terrific!
Cask: First-fill American oak Pedro Ximenez hogsheads & Refill hogsheads
Age: 14 years
Date distilled: May 2008
Alcohol: 56.8%
USA allocation: 450 bottles
700mL bottle format