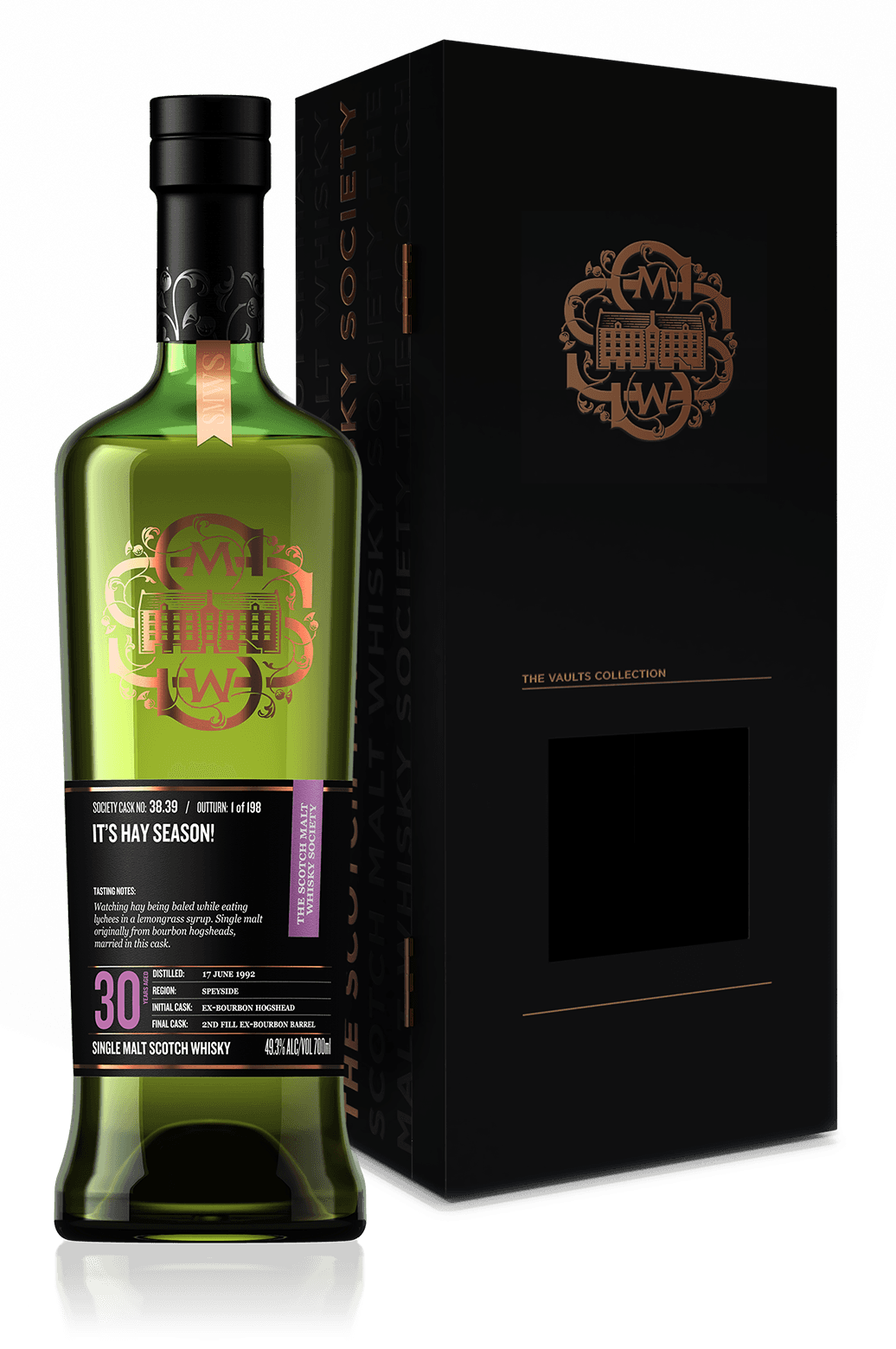 Cask No. 38.39
It's hay season!
$825
7 Left
Flavour Profile:

Age:

Region:

Cask:

ABV:

VOL:
Notes
The Vaults Collection
Cask No. 38.39
It's hay season!
Speyside, Spey
We imagined sitting by a river on a warm, sunny day and watching hay being baled in a nearby field. On the palate, sweet fruity flavours of ripe peaches and juicy pears met a super-smooth mouthfeel coming from caramelised apricots with an almond cream. A drop of water and we were presented with a bowl of lychees served in a lemongrass syrup. To taste, tropical fruits galore, with a scoop of delicate bourbon vanilla ice cream. At 26 years of age, we combined selected casks from the same distillery. We then returned the single malt into a variety of different casks to develop further. This is one of those casks.
Cask: Second-fill barrel
Age: 30 years
Date distilled: June 1992
Alcohol: 49.3%
USA allocation: 36 bottles
700mL bottle format
About The Vaults Collection:
The Vaults Collection is a selection of the finest and rarest single cask, single malt whisky, set aside from The Scotch Malt Whisky Society's most remarkable stocks over the years. They have been released from the depths of our treasure trove of casks, after decades of slow maturation and careful nurturing. The Vaults Collection represents the whisky lover's dream: A chance to journey back into whisky history, including the opportunity to experience styles or distilleries that no longer exist. The Collection takes its name from the Society's historical home at The Vaults in Leith, Scotland's oldest commercial building in continuous use whose connection with the drinks world dates back to the 12th century. Each bottle has a specially designed label and is offered in a beautiful wooden box.